Hands in Demand is pleased to offer bath and body products as well as Hot and Cold Therapy options for pain and stress relief.
Thermal
Care
Thermophore's available in 14"x27" and 14"x14".
Colorless
Biofreeze
Colorless Biofreeze is available in a 4 oz. Gel, and 3 oz. Roll-on. Your Natural Choice For Pain Relief - $19.99
Epsom
Salts
Epsom Salts are a great tool to be used post-treatment as a relaxing Magnesium Bath Soak – add at least 1 cup of Epsom salts to a warm bath and soak for 20 minutes. 64 oz Jug $14.99 Jug refill – $10.00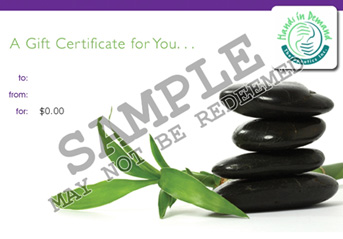 Instant
Gift
Certificates
Gift Certificates are available for any product or service.
Design your gift certificate, preview it, and then send or print it immediately.
It's fast and easy!